The lathe
In order to construct the probe we first have to make the casing. Polystyrene (Styrofoam) turned out to be an excellent choice, because of its heat insulating qualities. We use Styrofoam enhanced with graphite, which has the capability of enhancing thermal insulation by 20%. Its dark colour also increases insulating qualities by absorbing the heat.
But before making the probe, we first have to make a simple lathe (see the image gallery). We have to make wooden holders for the side plates which are made of aluminium. The lathe is attached to a rod which is a part of the lifted holding plate. We use 25 mm thick aluminium rods and the side plates are made of round aluminium plates (diameter 100 mm and 135 mm).
The polystyrene block is placed between the two side plates.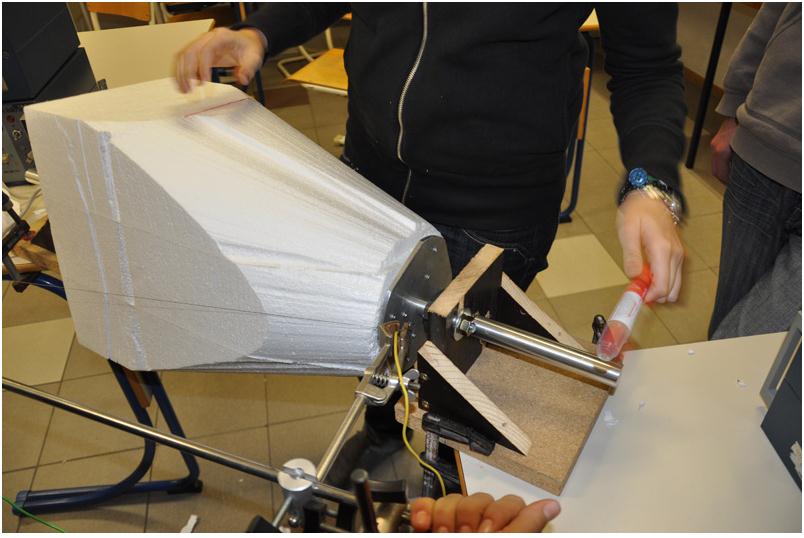 A stable holder for the hot wire can be made by lab stands and some clamps.
Next step